TECH & FEATURES
Volume:

45L

Weight:

8lbs

Dimensions:

[21.5in x 13in x 11in]
Runway to resort without the baggage claim gamble. The largest carry-on option with stretch CRAM™ zone zippers and a durable back panel to protect your precious cargo.
Checked bags get lost, especially when flying through Chicago, and wearing the same clothes stops being funny after day three. Avoid having to wear your buddy's underwear by running the Burton Wheelie Flight Deck roller bag. It's sized to meet most airline carry-on rules, yet stuffs a surprisingly large amount of gear thanks to features like volume-enhancing CRAM™ stretch zipper zones and smooth-rolling IXION™ wheels. Loaded with everything you need including the SnakeStack™ external backpack attachment.
70 Nylon Triple Rip / 210D Nylon [Irish Green Colorway]

EVA/TPU Back Panels—Lighter, Faster, Stronger

Lockable, Contoured Zipper Pulls Fit TSA-Approved Locks

Meets Most Airline Carry-On Size Restrictions, Those Bastards!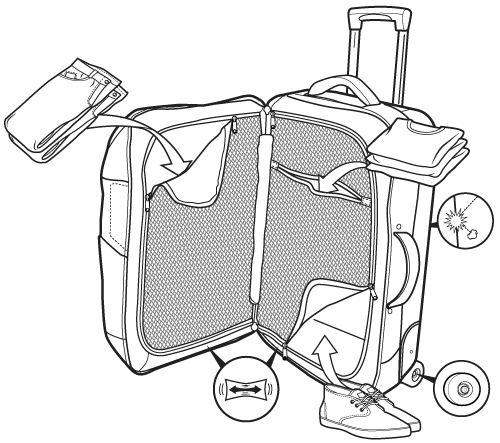 There is so much that goes into what size board you need. The biggest misconception is that you buy a board based on if it comes to your chin, nose, eyebrows… something like that. Remember that when you are standing on your board, it has no idea how tall you are! As you initiate turns by bending the board, your body weight is a key factor as well as what kind of riding, where you are riding, foot size and lots of other factors that can influence what is right and what is no right. When you buy a board from us we will steer you in the right direction… remember we Guarantee It.